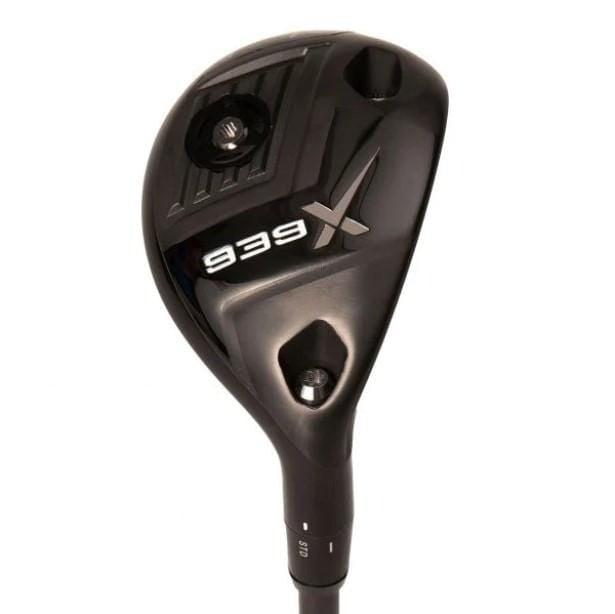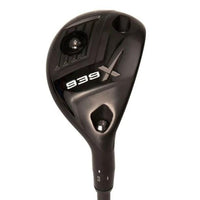 Sub 70 939X Hybrid (Right hand)
Rs. 16,900.00
Sale

• Save
The Sub 70 939X Hybrid Series epitomize the confluence of design and technology to produce low spin, mid-high trajectory shots that deliver both the piercing distance and soft landing necessary to hit and hold greens from long distance. The heads are constructed of super high grade 455 Carpenter Steel with an ultra thin crown and 1.8 millimeter thick face that provides a spring effect to the ball when struck, thus allowing for maximum distance. Hosel adjustability and dual weight ports confer options to the player for face angle and swing weight in order to arrive at the optimal feel and trajectory for each individual, and the classic shape and black head color are the embodiment of form and function without unnecessary gimmicks. The sole plate is universal, and can be played in any and all turf types and off of any and all lies, from off the tee to buried in the rough. For the player who has ever questioned whether to go for it in two, the 939X has your answer.
Includes Head cover
All clubs are assembled in India by the most skilled club builders.  
Delivery: 2 weeks


Mitsubishi MMT Hybrid (Mid-Launch, Mid-Spin):
MMT™ Hybrids are perfect for better players who want to leverage the benefits of both steel and composite to create the perfect 'hybrid' bridge between irons and metals.
Specifications
Head Number
3H
4H
5H
6H
Loft
18
21
24
27
Lie
58
59
59.5
60
Offset(mm)
0
0
0
0
Face Angle
Adj.
Adj
Adj
Adj
Head Weight
230
237
244
251
Standard Length Steel
40
39.5
39
38.5
Standard Length Graphite
40.5
40
39.5
39
Material
455 Carpenter Steel
Hosel Adjustment Settings
Setting
Face Angle
Lie Angle
STD
Square
0*
UPRT
Square
+1.5*
+1
1* Open
0*
-1
1* Closed
0*
Hosel Diameter
.370 Parallel