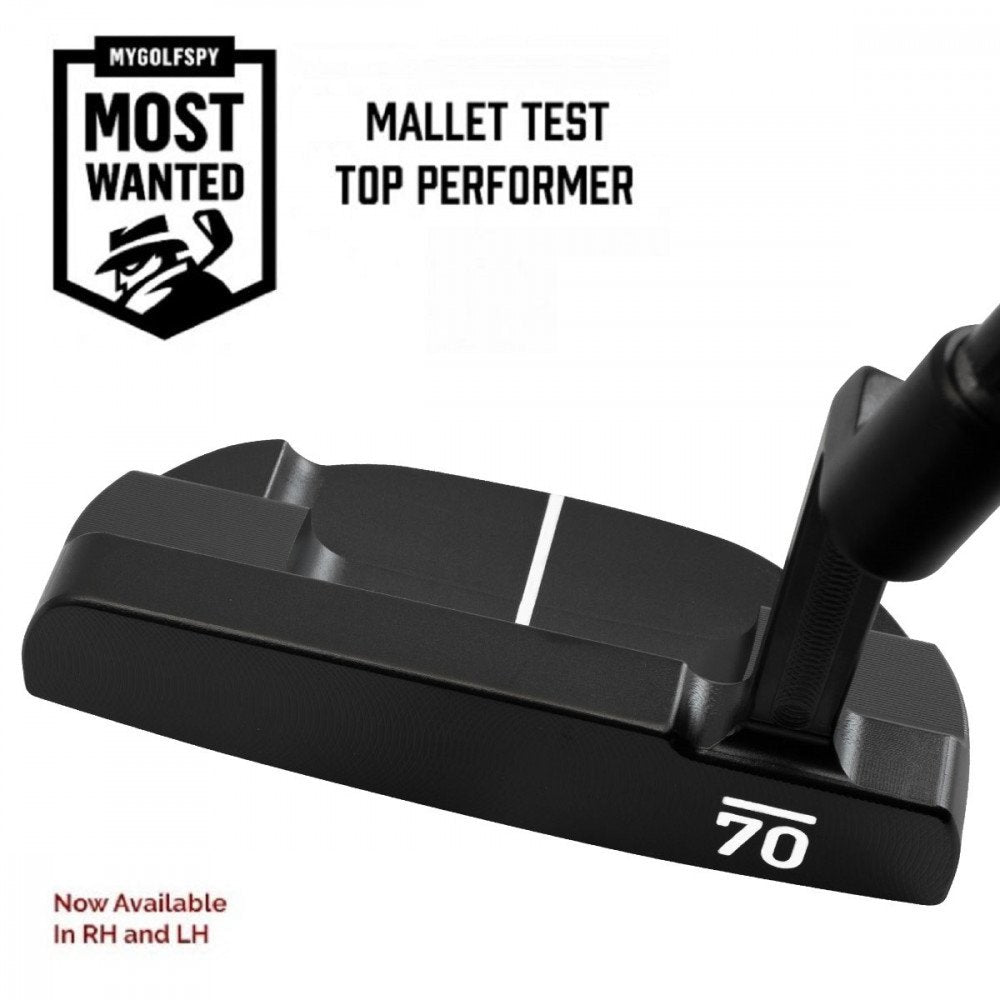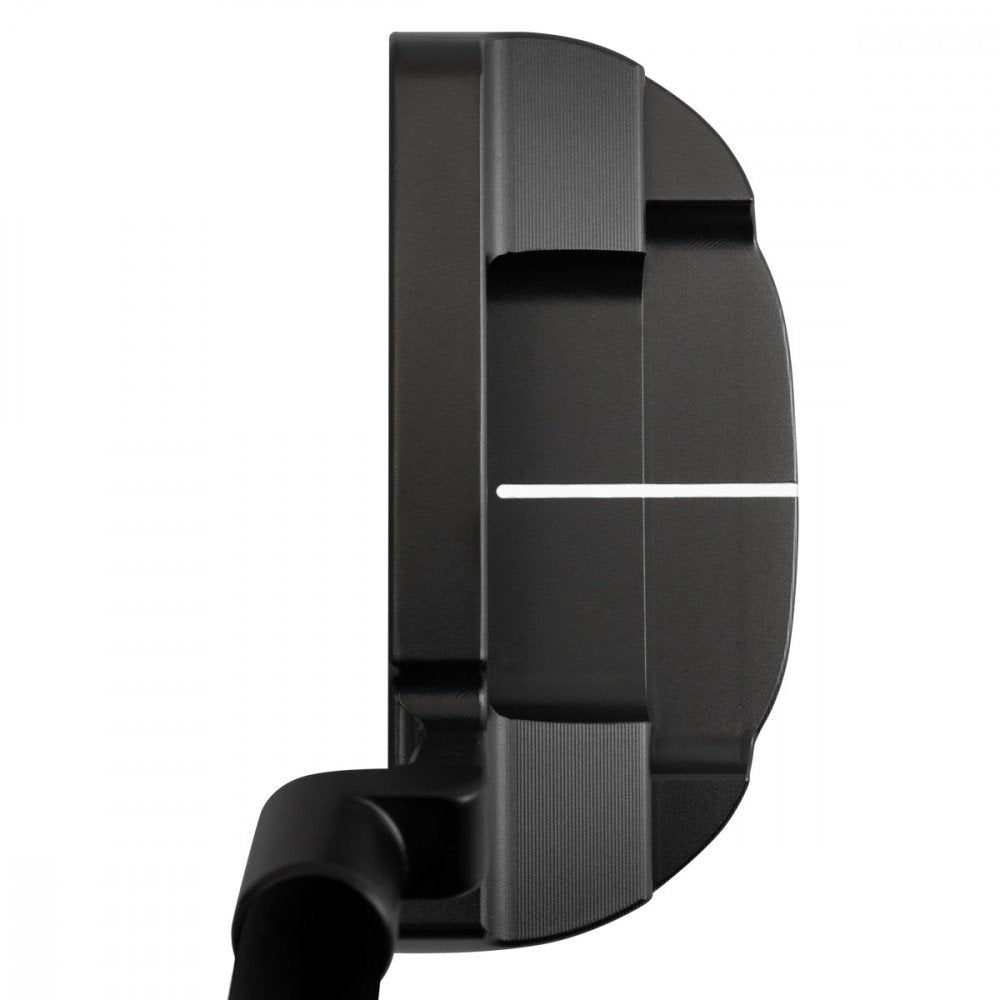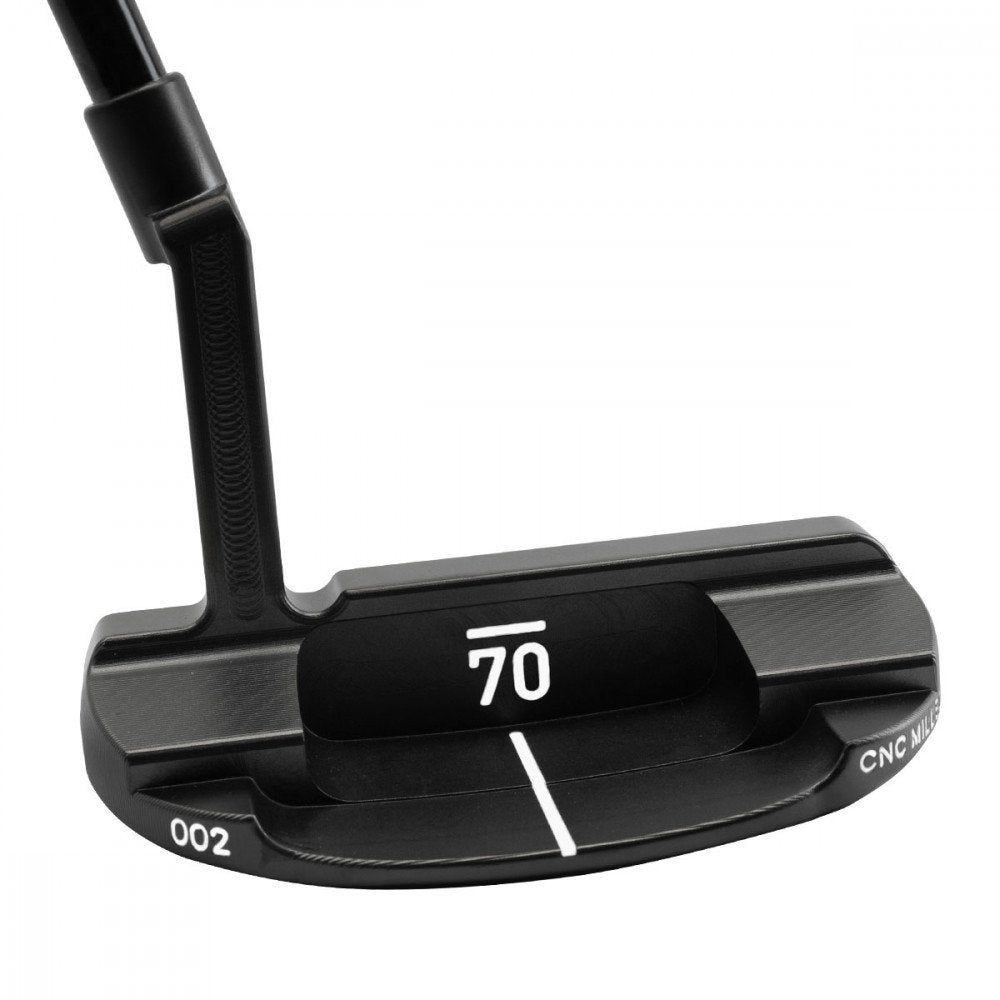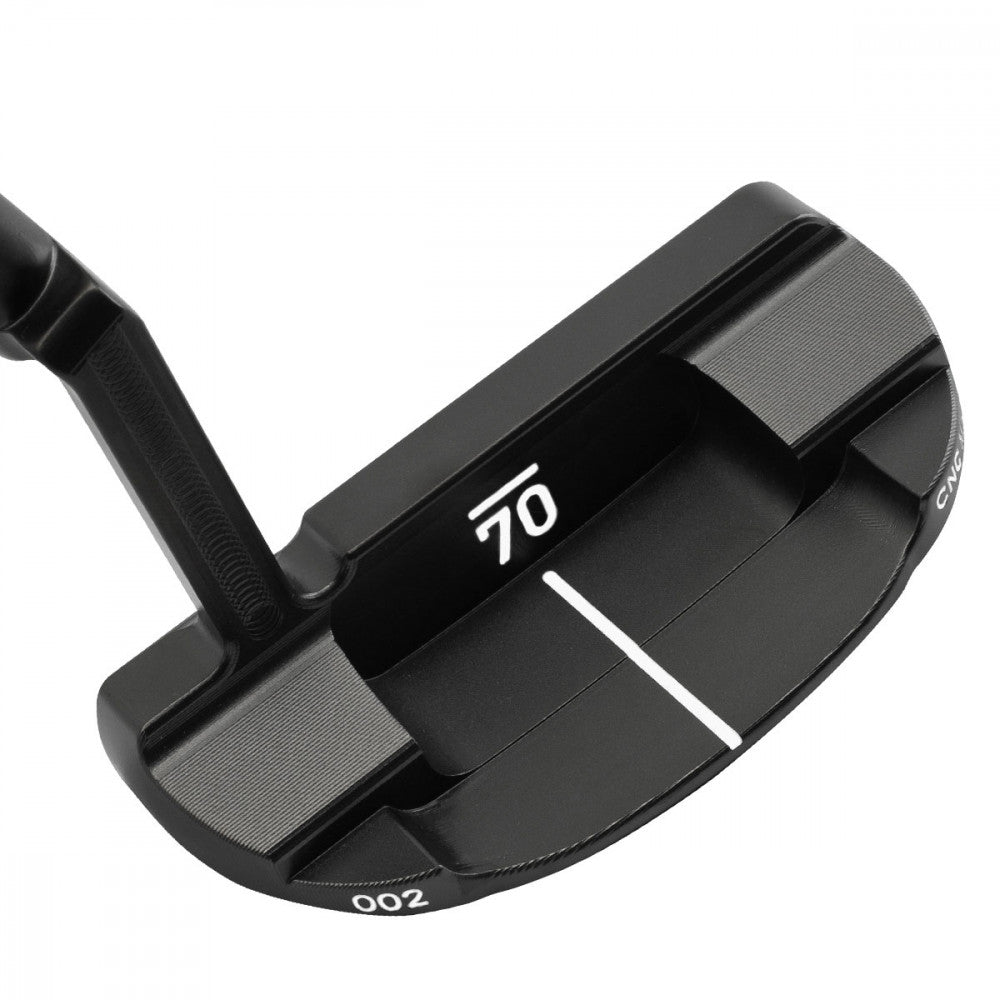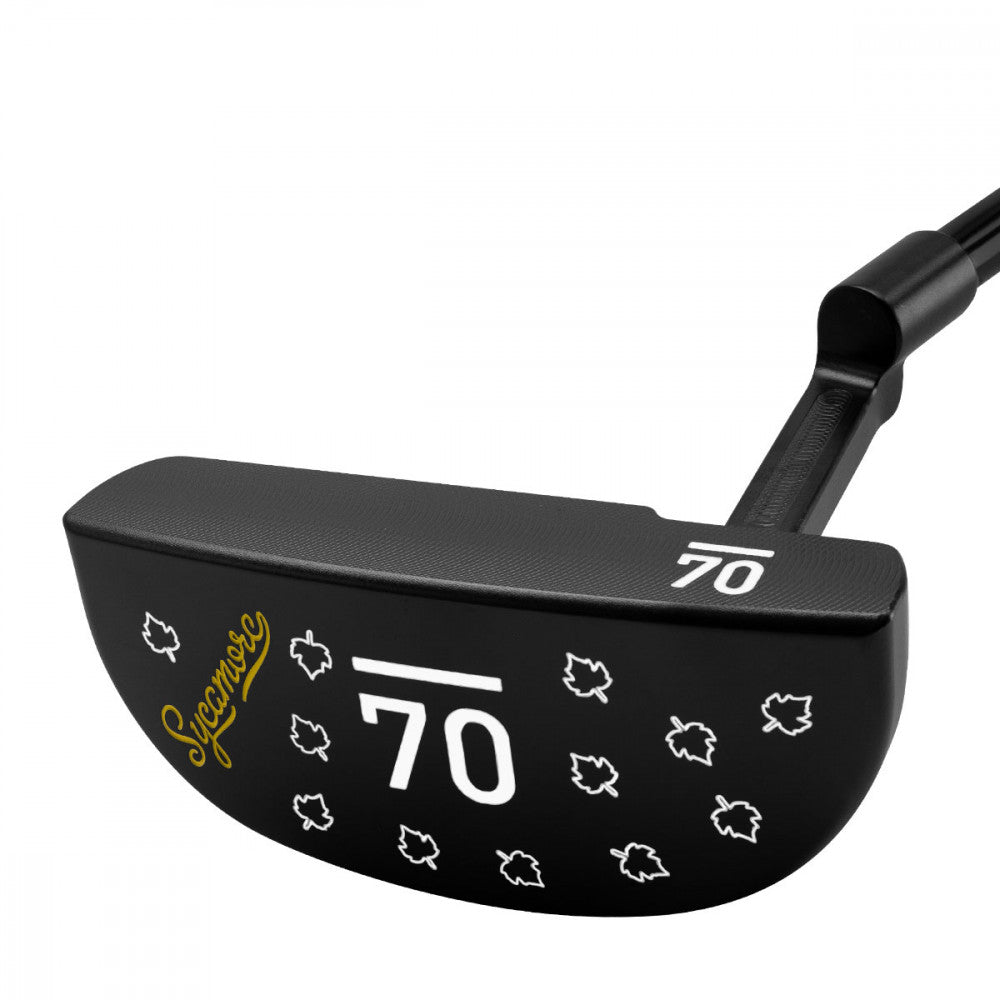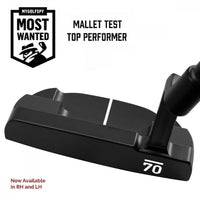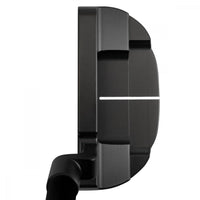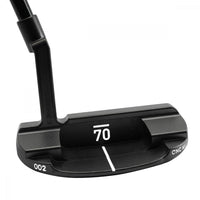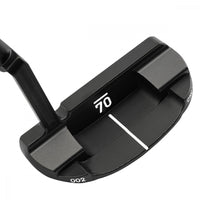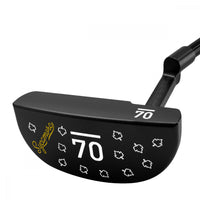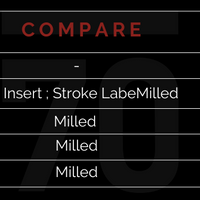 Sycamore 002 Mid-Mallet Putter (Right Hand)
Rs. 19,500.00
Sale

• Save
The perfect putt. It's simple, really. The graceful pendulous motion, the connection that rolls up the shaft and into your hands, the ball rolling into action, tracking until it vanishes beyond the horizon of the pale white cup. Those are the feelings we needed from our putters, so we spent years searching for the best way to make a putter, with no cost cutting, and no wasted frills that offer little in terms of performance. They need a solid block of steel with the perfect weighting, the right amount of toe hang for the arc of their swing, and a double milled face to get the ball rolling instead of skidding. That's it. So that's what we did.

Sub70 putters are produced using the most advanced technological methods and without regard for manufacturing cost, because they are that important. Each of the three putters are CNC milled from a solid billet of 1045 carbon steel, which through testing we have found provides the best sound and feel combination possible. There are no welds, no castings, and no inconsistencies in our putters. The faces themselves are double milled, with a tour face design that provides the perfect roll on all but the most off-center strikes. Our putters are heavier than average, which we believe offers better feel and roll on average, and promotes a better putter swing. Finally, each putter is matte carbon black in both the handcrafted putter shaft and the head to reduce glare and offer outstanding ball to head contrast.
Currently, Sub70 has three head designs. In the future, each putter line will carry the name of a small town in Northern Illinois where we live and have grown up. These towns represent not only our values but our philosophy on putters: understated style that is built to perform without glitz. Each Sycamore Series Sub70 putter will come with a Sycamore Series Headcover.
The Sycamore 002 is a mid mallet and provides the perfect balance between the precision of a blade and the forgiveness of a mallet. Like its counterpart the 001, the 002 is perimeter weighted to provide forgiveness on off center hits. It is a bit weightier at 390 grams for better swing feel and roll off the face. Again, it has a plumber's neck to provide the necessary offset to correctly visualize the line, a single alignment mark, and 30 degrees of toe hang. The wider body of the 002 offers a bit more aid in terms of alignment and aim, and is a great option for all players.
Delivery: 1 week
Shaft Profile:

Steel Shaft - (Stock)

The stock steel putter shaft features a sleek, stepless design that is suitable for any putter head. Included in product price. Available in a black carbon finish. 

Weighs - 110 gms
BGT Stability Original -

The Stability Putter shaft replaces 50‑year‑old technology. Steel putter shafts stress during the motion of the stroke, which results in the putter face not returning square to the target line. Stability will help you make more putts and reduce 3‑putts with better distance control the very next time you play and provide the same feel and look as a traditional steel shaft. Post-purchase length extension is available for the Stability Original.

Weighs - 125 gms
BGT Stability Tour -

The Stability Tour offers a softer feel with a slimmer, streamlined look to give the club a subdued appearance. The 13% reduction in the diameter as compared to the Stability Original, allows the Tour to weigh in at least 10 grams lighter than the Original. The Stability Tour is also 97% stiffer than steel which ultimately leads to better control and less twisting of the head while putting (

BGT says the added stiffness equates to an 82% improvement in returning the face square at impact, and a 54% increase in forgiveness on off-center hits because a stiffer shaft twists less). Post-purchase length extension is not available for the Stability Tour.

Weighs - 107 gms
Specifications

| | |
| --- | --- |
| Loft | 3° |
| Lie | 72 |
| Head Weight | 390 |
| Material | 1045 Carbon Steel |
| Standard Length | 35" |