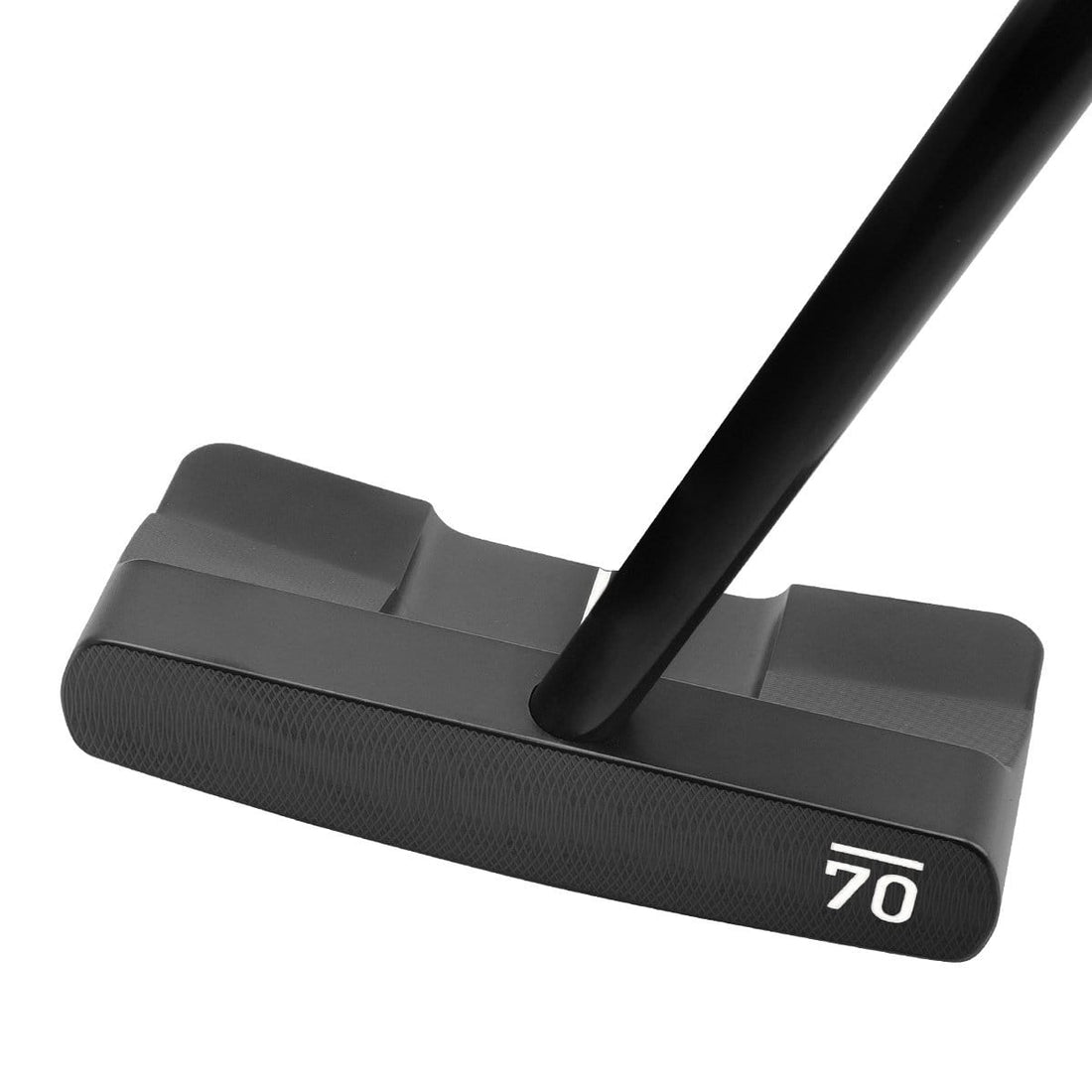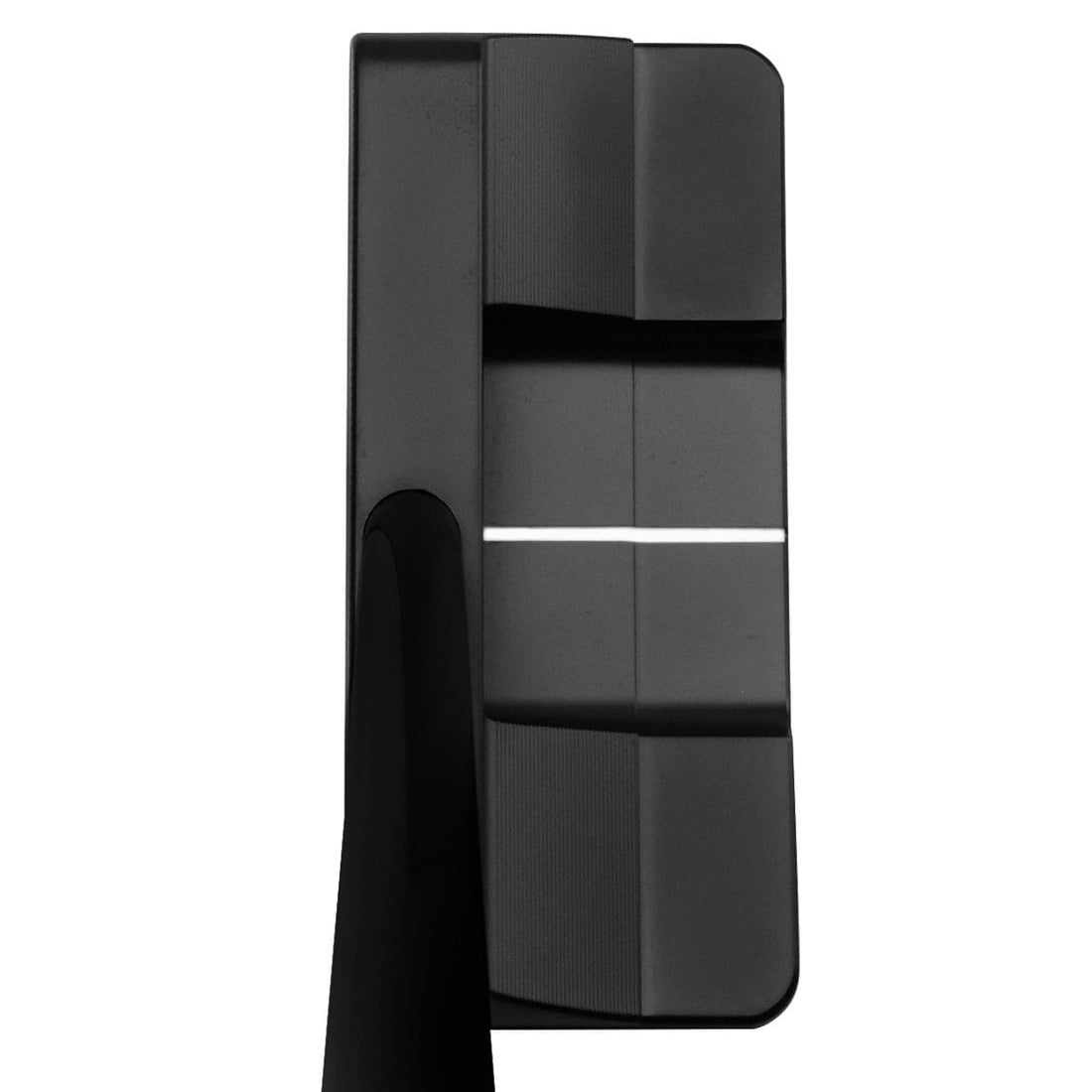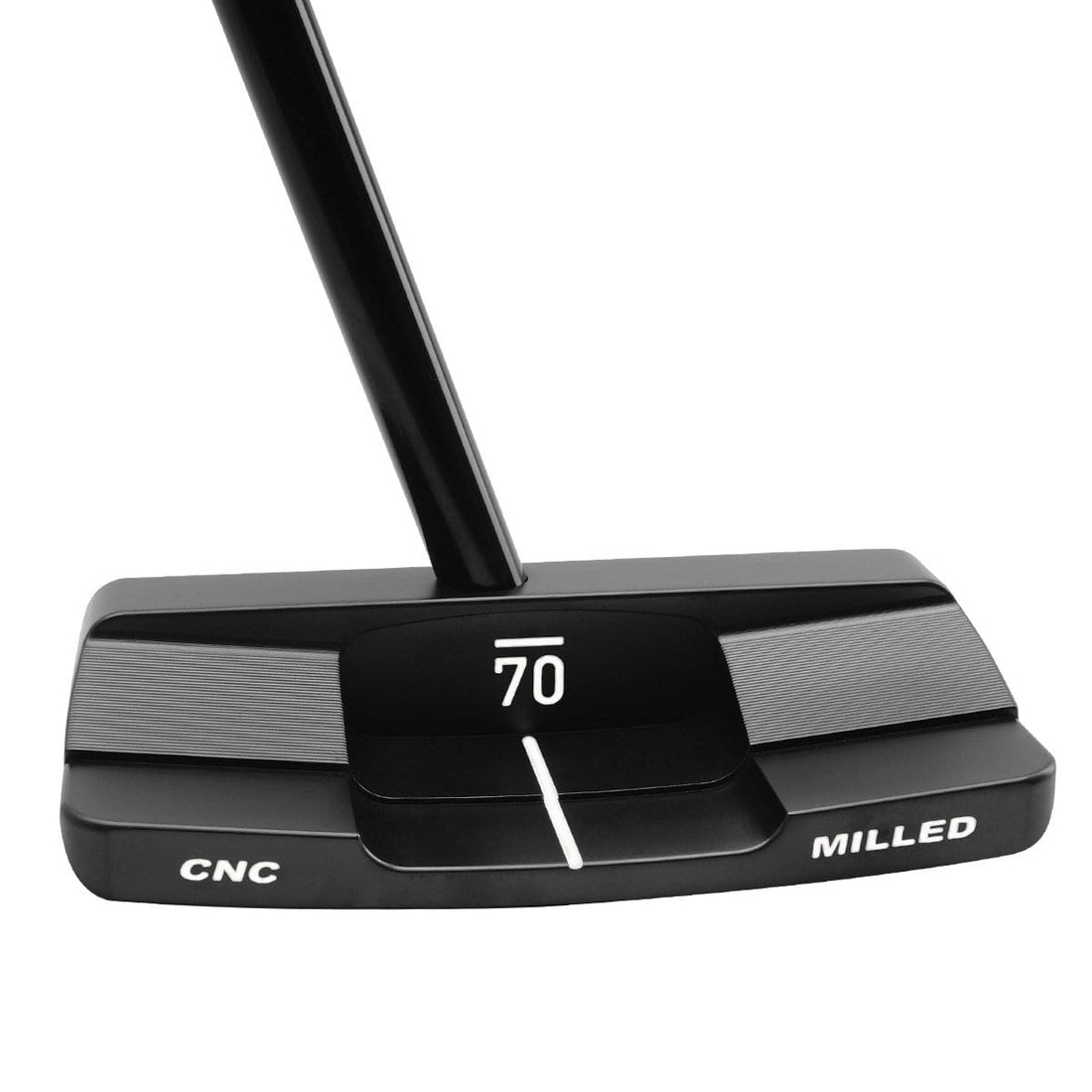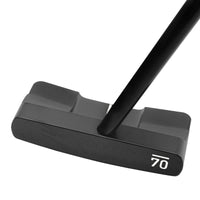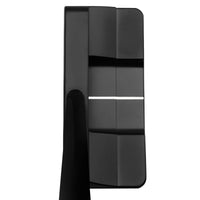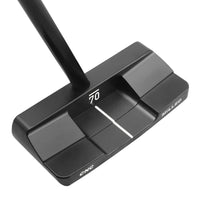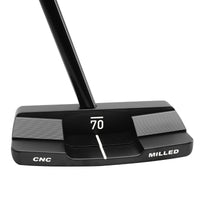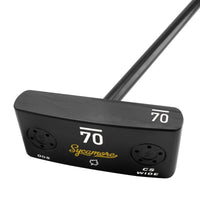 Sub 70 005 Wide Blade Center Shaft Putter (Right Hand)
Rs. 19,500.00
Sale

• Save
The 100% milled Sub 70 005 Wide Blade CS (center shafted) putter is an incredible option for those who have a square or straight back/straight through putting stroke.

*Includes weight kit and wrench*

Made from a single billet of 1045 carbon steel, the 005 CS offers a wide blade head shape with a center shaft connection to keep the head steady and even throughout the stroke.
It provides tour level feedback and forgiveness with weight spread evenly between the heel and toe. This design was requested often due to the popularity and success of our original 005 Wide Blade putter. Like the original Sub 70 005 Wide Blade, the 005 Wide Blade CS comes with 15 gram weights in the heel and toe, but also ships with two 5 gram, two 10 gram and two 20 gram weights. This allows each golfer to quickly and easily fine tune the weight of their putter. Our classic black and white color scheme makes alignment easy...instilling confidence and helping the golfer make more putts with a decisive stroke.
Delivery: 1 week
Shaft Profile:

Steel Shaft - (Stock)

The stock steel putter shaft features a sleek, stepless design that is suitable for any putter head. Included in product price. Available in a black carbon finish. 

Weighs - 110 gms
BGT Stability Carbon -

The Stability Putter shaft replaces 50‑year‑old technology. Steel putter shafts stress during the motion of the stroke, which results in the putter face not returning square to the target line. Stability will help you make more putts and reduce 3‑putts with better distance control the very next time you play and provide the same feel and look as a traditional steel shaft. Post-purchase length extension is available for the Stability Original.

Weighs - 125 gms
BGT Stability Tour -

The Stability Tour offers a softer feel with a slimmer, streamlined look to give the club a subdued appearance. The 13% reduction in the diameter as compared to the Stability Original, allows the Tour to weigh in at least 10 grams lighter than the Original. The Stability Tour is also 97% stiffer than steel which ultimately leads to better control and less twisting of the head while putting (

BGT says the added stiffness equates to an 82% improvement in returning the face square at impact, and a 54% increase in forgiveness on off-center hits because a stiffer shaft twists less). Post-purchase length extension is not available for the Stability Tour.

Weighs - 102 gms
Grip (Stock): Royal Mid Pistol (Black)
Specifications

| | |
| --- | --- |
| Loft | 3° |
| Lie | 71 |
| Head Weight | 395(adj 375-405) |
| Material | 1045 Carbon Steel |
| Standard Length | 35" |
| Weights | 5g(x2) , 10g(x2), 15g(x2), 20g(x2) |